We are a professional association that promotes sustainability within the business events industry in Southern Africa. We facilitate an enabling environment for learning, growth and collaboration. Our goal is to be the recognised professional association of the business events industry of Southern Africa
With over 1500 members, we protect the integrity and professional image of the business events industry ensuring the industry gains the respect and admiration of the business leaders we serve.
Connect with Conference Industry Leaders
As 2018 becomes a memory, we reflect on all the amazing achievements of not only our SAACI members but our industry as a whole. We wish all our members well during this well deserved break as we look forward to 2019 taking us to new heights
Meetings Africa Unwind Event
27 February 2019
Please join us after Meeting Africa 2019 to unwind at Pappas On The Sqaure restaurant, Sandton City.  16h00 onwards 
SAACI Annual Congress
28-30 July 2019
Join us for the 21019 SAACI Annual Congress 
28 – 30 July 2019
Southern Sun Elangeni Maharani
Have you 'switched on' for the SAACI congress? SAACI's 2019 annual congress – themed 'Switched On' - will be held at the Southern Sun Hotel Elangeni in Durban from 28 to 30 July. SAACI Chaiperson Wayne Smith says a number of incredible speakers for the congress have...
SAACI WELCOMES DURBAN KZN CONVENTION BUREAU AS CONGRESS PARTNER: SAACI is pleased to announce that we have partnered with The Durban KwaZulu-Natal Convention Bureau for this year's edition of our annual Congress: https://t.co/9cvUT2QsyB | #saaci #eventprofs #meetingprofs https://t.co/AfNrPAgUGR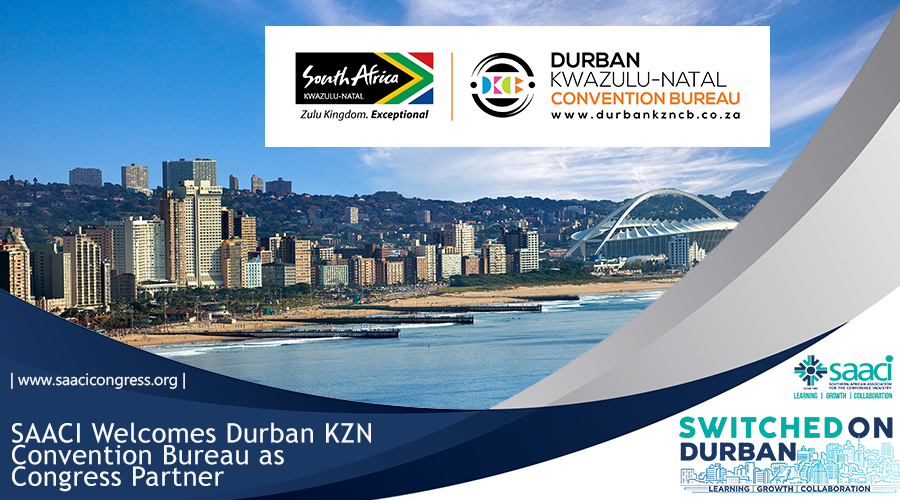 SAACI Congress 2019, Durban: 64 days to go! | Have you registered yet? Click here: https://t.co/iFOk5tEUuS | Explore https://t.co/edRIkjXcBa for all the essential info you'll need on an occasion not to be missed! #saaci #eventprofs #meetingprofs https://t.co/ia0Wsu5DDb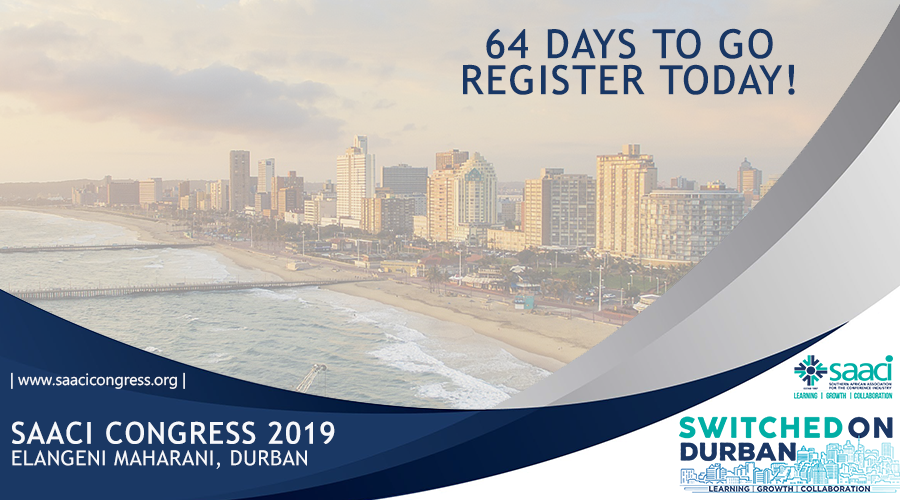 #SAACI JHB Branch Event: Pitch Masterclass, 28 May 2019 | Training by Missing Link → This "Pitchology" training session is a high-impact, insightful, pitch training that teaches your team the fundamentals of delivering an effective message: https://t.co/7mWeG01m4N #eventprofs https://t.co/cAU7zuyqXs